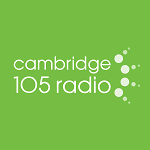 Cambridge 105 Radio is a vibrant community media outlet for the City and South Cambridgeshire in the UK. It commenced broadcasting on July 19, 2010, and is regulated by Ofcom. The radio station's primary focus is on providing a mix of music, news, and information from its studios located on Gwydir Street in Cambridge​. The station has a rich history, initially starting as an internet radio station called 209radio run by Karl Hartland and Lucy Clifton from their home​​. After overcoming several challenges, it eventually transformed into Cambridge 105 Radio in 2010​​.
The station broadcasts on 105 FM across the City and South Cambridgeshire and can also be listened to online via its website, on DAB Digital Radio, and through various apps for mobile operating systems. Online streaming is available via the RadioPlayer system on their homepage, with TuneIn Radio and RadioPlayer apps also available for Android, iOS, Windows, and Blackberry. This means that listeners can tune in live from their mobile phones, tablets, and smart devices like Amazon's Alexa and Google's Home. Cambridge 105 Radio is frequently listed in the Daily Telegraph's list of the best internet stations​​.
The radio station operates as a voluntary, not-for-profit organization with charitable aims, relying on a mix of advertising and member donations for funding. It is largely run by volunteers, though there are some paid staff members​. The station invites listeners to interact by calling or sending an email to the studio​​.
Playlist Cambridge 105 Radio
| | |
| --- | --- |
| Non - Stop | Live |
| The Hip - Hop Show | 22:04 |
Contacts
| | |
| --- | --- |
| Address | Unit 9A Gwydir Street Enterprise Centre, 23-25 Gwydir Street, Cambridge, CB1 2LG |
| Phone | +44 1223 967105 |
| Email | hello@cambridge105.co.uk |
| Website | https://cambridge105.co.uk/ |