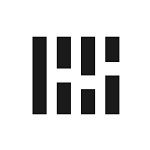 Codesouth.FM is a dynamic online radio station that has made a significant impact on the UK's dance music scene. Established in 2012 and based in Brighton, it is recognized as the leading dance music station on the south coast of the UK​​. The radio station was initially a local group of around 15 DJs, all passionate about showcasing their talents and creating a platform for the city's underground music scene​.
Over the years, Codesouth.FM has grown exponentially, and today it boasts over 70 individual radio show presenters on its weekly rota, delivering a minimum of nine live shows per day. The station streams live from 7 am to 2 am, sometimes broadcasting from various locations including home studios, garden studios, and even from different countries like Sweden, Spain, and Australia. The aim is always to provide as much live radio as possible, connecting listeners to the vibrant world of dance music around the clock​​.
Furthermore, Codesouth.FM has made a considerable contribution to the Brighton clubbing calendar, hosting events in most of the city's clubs or bars at one point or another. The station continues to showcase current artists and remains loyal to its roots, promoting a wide array of underground dance music genres and generations​.
Playlist Codesouth.FM
| | |
| --- | --- |
| TRANCE THE GENERAL MUSIC EUPHORIA.m4a - - TRANCE THE GENERAL MUSIC EUPHORIA.m4a | Live |
| TECHNO Monicamusic - Berlin Presents Monica.m4a | 21:49 |
| TECH HOUSE & TECHNO - Seth Troxler.mp3 | 20:01 |
| In My Garden Vol 274 @ 29 - 01 | 10:16 |
| Magoriium - House&Bass 11 | 09:22 |
| HOUSE BANG TIDY.m4a - - HOUSE BANG TIDY.m4a | 08:01 |
| Airtime - offline | 00:01 |
| Depp Underground Garage House #02.m4a - - Depp Underground Garage House #02.m4a | 22:55 |
| Airtime - offline | 20:52 |
| UK Garage Mix #1 - DJ Rich Pickings | 20:19 |