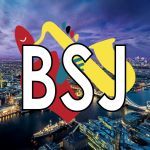 Best Smooth Jazz
Genre:

jazz

Country:

England

City:

London

Bitrate:

128 kbit/s

Language:

English
The station is curated by host Rod Lucas, who brings a mix of new albums, classic smooth jazz, and soulful instrumental grooves to listeners live every week. It showcases music from well-established smooth jazz artists like George Benson, Cindy Bradley, Shakatak, Brian Culbertson, Peter White, and Norman Brown, among others, and also features the best new albums that meet the station's high standards​​.
BSJ London plays smooth jazz from five decades, providing a soulful, relaxing, and uplifting listening experience. The station's music is always handpicked by Rod, with a melodic RnB feel blended in with grooves that are suitable for work, rest, and play. Indie artists also have the opportunity to submit their music for airplay consideration, making the station a platform for up-and-coming talent​.
The station is also notable for its live TV shows, which can be watched on their Twitch channel. This adds a visual component to the listening experience, allowing fans to engage more directly with the music and the host​​.