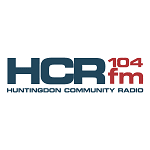 I apologize for the difficulties in finding specific audience statistics for Huntingdon Community Radio (HCR104fm). I was not able to find detailed audience numbers or demographic breakdowns. However, I have gathered other interesting information about the station that might be helpful.
Huntingdon Community Radio, also known as HCR104fm, is a vibrant and essential part of the local community in Huntingdon and the surrounding areas. Launched on 23rd April 2011, HCR104fm is a British radio station that provides an eclectic mix of music, news, and community events to its listeners both online and live​​.
Listeners can enjoy a wide range of shows like "Soft Rock with John Wilson" which airs between 8:00 pm and 10:00 pm​​. Furthermore, the station promotes fresh music through its "Single of the Week" segment, aired Monday to Thursday at 8.10 am & 10.20pm​​.
HCR104fm is not just a radio station, but also a platform for community engagement. It supports local initiatives, such as the "Charity of the Month" program. In June 2023, for example, the station supported the Huntingdon Community Cancer Network, an organization that works to enhance the quality of life for those living with cancer in the Huntingdonshire area​​.
The radio station also keeps its listeners informed about local events and news. For instance, it covers a wide array of community happenings, from open days at local institutions to historical reenactments and new local exhibitions​​.
Contacts
| | |
| --- | --- |
| Address | Papworth Trust Building, Saxongate, Bradbury Place, Huntingdon, Cambridgeshire PE29 3RR |
| Phone | +44 1480 727104 |
| Email | studio@hcrfm.co.uk |
| Website | https://www.hcrfm.co.uk/ |