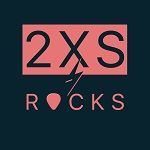 2XS Rocks
Genre:

alternative, indie, rock

Country:

England

City:

Sheffield

Bitrate:

128 kbit/s

First air date:

2002

Language:

English
2XS Rocks is an online British radio station that has been entertaining music lovers since it was launched on December 2, 2002​​. The station, which was initially named radio2XS, was rebranded as 2XS Rocks in 2018 and has been providing listeners with a unique mix of music ever since​​.
The station was started by Jeff Cooper, a veteran in the broadcasting industry, who has a history of promoting New Music and non-mainstream albums on many radio stations for decades​​. Cooper, along with several other experienced broadcasters and music enthusiasts, has made 2XS Rocks a reflection of the past 60 years of Rock & Roll​​.
2XS Rocks stands out for its commitment to a diverse range of music. While approximately 85% of the music played on the station is guitar-based, it also includes other heritage styles. You'll hear country-rock, real soul and R&B from the 60s and 70s, ska, bluebeat, and reggae, along with pioneer rappers and poets like Grandmaster Flash, Linton Kwesi-Johnson, and Gil Scott-Heron. Notably, the station avoids today's 'urban' music, dancehall, and gangsta rap​​.
In addition to broadcasting music, 2XS Rocks also features live sessions known as 'The Barn Sessions'. These sessions record full live performances of various bands and artists, providing a unique listening experience for its audience. They promise to air the music of any artist they appreciate, regardless of whether they are big names or unsigned musicians​​.
Contacts
| | |
| --- | --- |
| Address | 89 Middlewood Road, Sheffield S6 4GX |
| Phone | +447762921208 |
| Email | studio@2xsRocks.com |
| Website | https://2xsrocks.com/ |