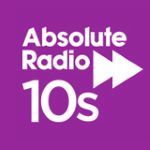 Absolute Radio 10s is an exciting radio station based in London, dedicated to non-stop music from the 2010s. It is part of the Absolute Radio Network, a collection of radio stations owned by Bauer Radio​​. Notably, Absolute Radio 10s started as an exclusively online service when it first launched at 10:00am on 18th November 2019, making it an innovative foray into the digital realm of radio broadcasting​​.
The radio station plays a dynamic mix of 10s classics, featuring artists from Bastille and Liam Gallagher to Ed Sheeran and Arctic Monkeys, providing listeners with a rich selection of music from the past decade​. You can listen to your favourite Absolute Radio stations with no ad-breaks, skip up to 6 songs per hour, and enjoy HD sound quality with a premium subscription of £3.99 per month​.
As of the last half of 2021, Absolute Radio 10s reached 15,000 adults (15+) per week, with an average of 2.5 hours per listener, adding up to 37,000 total hours listened per week. The station covered a population of over 55 million adults​​.
You can listen live to Absolute Radio 10s through various platforms, including online via the Bauer PlanetRadio App, DAB+: 12C (CE London), and through their official website. From the bustling streets of London to the comfort of your home, Absolute Radio 10s is ready to fill your ears with the best tunes from the 2010s​​.