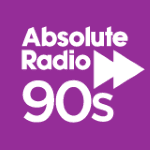 Absolute Radio 90s is a semi-national digital radio station that offers listeners the chance to dive into the nostalgic tunes of the 1990s, all in HD sound quality​​. The station, which first hit the airwaves on 21 June 2010, is owned and operated by Bauer Radio as part of the Absolute Radio Network​​.
This dynamic online radio station is all about non-stop 90s hits, playing a broad range of music from the era, skewed towards guitar pop, but also including some dance music and hip-hop​​. It holds a strong reputation as the UK's home of Britpop and 90s floor-fillers​​.
Over the years, Absolute Radio 90s has continued to evolve its broadcasting capabilities. It initially launched on DAB in London and expanded onto the Digital One platform by August of the same year. The station has also experienced several shifts in its transmission slots, such as when it resumed transmitting nationally on Digital One at the end of 2017​​.
Playlist Absolute Radio - 90s
| | |
| --- | --- |
| Red Alert - Basement Jaxx | Live |
| Local Boy In The Photograph - Stereophonics | 00:55 |
| Drive - R.E.M | 00:49 |
| Rhythm Is A Mystery - K Klass | 00:46 |
| Get The Message - Electronic | 00:40 |
| One - U2 | 00:34 |
| Feels So Good - Sonique | 00:28 |
| Jeremy - Pearl Jam | 00:25 |
| Sound - James | 00:16 |
| Motorcycle Emptiness - Manic Street Preachers | 00:10 |