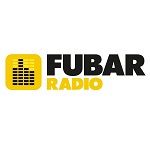 Fubar Radio is a UK-based internet radio station that launched in March 2014, distinguishing itself from traditional media by focusing on content relevance, particularly for younger audiences. It offers a unique blend of music, comedy, sports, and arts programs that appeal to a younger demographic, primarily between the ages of 18-34​.
The station has evolved into an integrated radio, video, and social media platform, home to a range of credible names in the UK music and comedy scene. Unlike traditional radio stations, Fubar Radio is not tied to daily live programming with shows lasting several hours from a handful of regular presenters. Instead, it has created a large library of spoken word audio content with over 75 artists who create weekly returning format series and box sets, rather than daily shows. This format has been likened to a Radio Netflix, with the live daily schedule resembling something closer to UK television's E4 or Channel 4, rather than any other radio station​.
Fubar Radio operates in an unregulated landscape, allowing pretty much anything to be said within a self-regulatory framework based on post-watershed TV content. This freedom of expression is appreciated by both the audience and presenters, and the station can offer presenting talent complete creative freedom, attracting big names in the UK music and comedy scene, many of whom are new to radio​​.
Contacts
| | |
| --- | --- |
| Address | United House, North Road, London N7 9DP |
| Phone | +44 20 3397 0411 |
| Email | studio@fubarradio.com |
| Website | https://fubarradio.com/ |