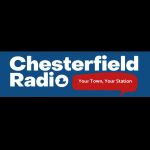 Chesterfield Radio, an online, live, and vibrant station, serves as an entertaining and informative platform for the Chesterfield, Bolsover, and North East Derbyshire region in the United Kingdom. Launched in 2020, the station embodies the spirit of community service, offering training to students and vulnerable young adults, and partnering with charities and community groups to voice their messages to the public. It also creates advertising and sponsorship opportunities for local businesses, further strengthening the local economy​​.
Chesterfield Radio broadcasts a broad mix of music, playing tracks from the 60s to the present day and future releases. The station ensures that its playlist is aligned with the preferences of its listeners, gauging listening habits and preferred music choices through biannual listener surveys​​.
As a standalone station, Chesterfield Radio initially encountered financial difficulties but managed to secure its long-term sustainability under the Enable umbrella. The station broadcasts from its base on the Storforth Lane Trading Estate, where it also delivers its training program. In 2022, Chesterfield Radio formed an official partnership with Chesterfield College, opening opportunities for media students to train and present their own shows as part of their college course​​.
Contacts
| | |
| --- | --- |
| Address | The Studio, Circular Road, Storforth Lane Trading Estate, Chesterfield, United Kingdom |
| Phone | +44 1246 886255 |
| Email | contact@chesterfieldradio.com |
| Website | https://www.chesterfieldradio.com/ |