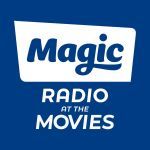 Magic at the Movies
Genre:

pop

Country:

England

City:

London

Bitrate:

128 kbit/s

Language:

English
Magic at the Movies is a British radio station owned by Bauer Media Audio UK. It offers listeners a unique radio experience, blending the magic of film and music together. Available for listening online, it serves audiences in the UK and beyond, allowing movie and music lovers to experience their favorite film soundtracks live.
The station is also accessible through premium subscription, which costs £3.99 a month. This premium plan offers benefits such as ad-free listening on Magic Radio, the ability to skip tracks live (up to 6 per hour), access to five exclusive Magic Radio stations, and enhanced HD sound quality​​.
For easy access and communication, listeners can reach out to Magic at the Movies via their official website or by telephone (+44 20 7182 8000). The station also maintains a presence on social media platforms like Twitter (@bauermedia), allowing audiences to stay updated and engaged with the station's offerings and news​​.