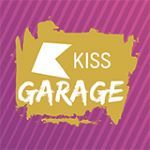 KISS GARAGE is a beloved member of the KISS Network, a family of UK radio stations that caters to the 15-34 age group. Owned by Bauer Media Audio UK, the network as a whole boasts a weekly audience of 4.1 million, securing a 2.1% listening share as of March 2023​​.
Launched in 2019, KISS GARAGE focuses on Garage house music, offering an online live stream of some of the best Garage anthems 24/7. With its DAB+ availability in Cumbria and online accessibility, listeners from different parts of the UK and the world can easily tune in to enjoy their favorite tracks​​.
For those who prefer an uninterrupted listening experience, KISS GARAGE offers a Premium service. For only £3.99 a month, subscribers can enjoy the KISS Network with no ad breaks, get access to 10 exclusive stations, and experience more of the music they love from KISS, KISSTORY, and KISS Fresh. They can also skip live tracks and enjoy high-definition sound quality​​.